Evanisko Poster Series
a series of Surrealist posters displayed in the Penn State Library
Duration
Nov-Dec 2021
Discipline
Art Direction, Poster Design, Photography
Collaborators
Partner: Taylor Gunnells
Model: Kemper Young
Displayed at the Penn State Library, made possible by the Evanisko Grant
Deliverables

Three posters, additional photographs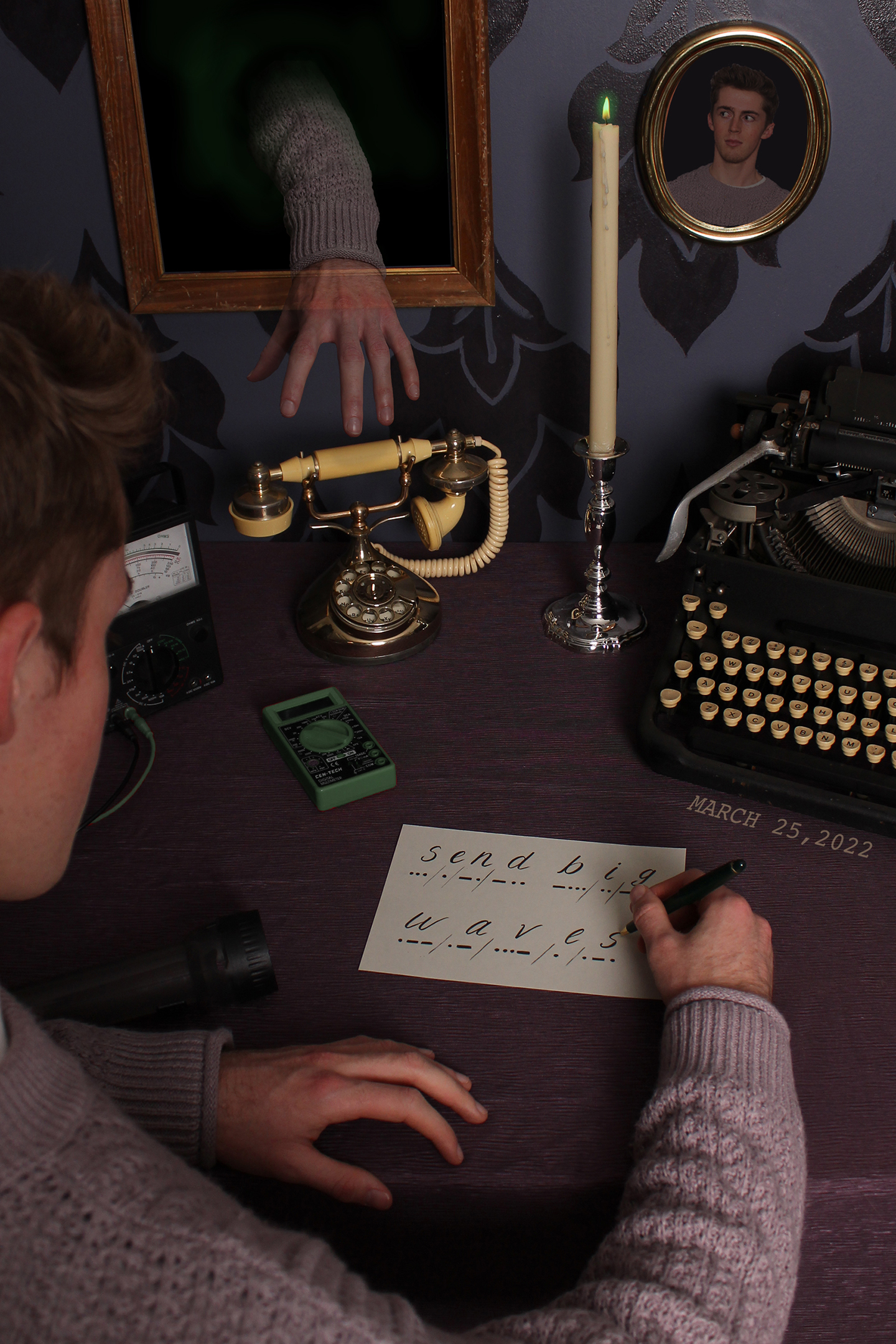 What is it?
For the Evanisko Library Grant, we designed artistic posters for the visitors of a space within the Pattee and Paterno Library based around the idea of "resilience." For this project, Taylor Gunnells and I were tasked to create content for the space: a series of surreal, digital posters with the theme "Send Big Waves."
Sketches
After brainstorming with the prompt, we decided that using an overlooked meaning of waves: wavelengths. After considering the surreal and odd aspects surrounding wavelengths and frequencies, we landed on the idea of ghost-hunting. A man is hunting for ghosts; however, he himself may be the ghost at work. The surreal elements come from the ghostly-green items in the photos, the use of the model in the picture frames, and the ghostly arms.
The Setup

After deciding on the layout of the posters, the set and props had to be created! This included the writing on the mirror and the wire typography. All items were either thrifted from local stores or our personal possessions.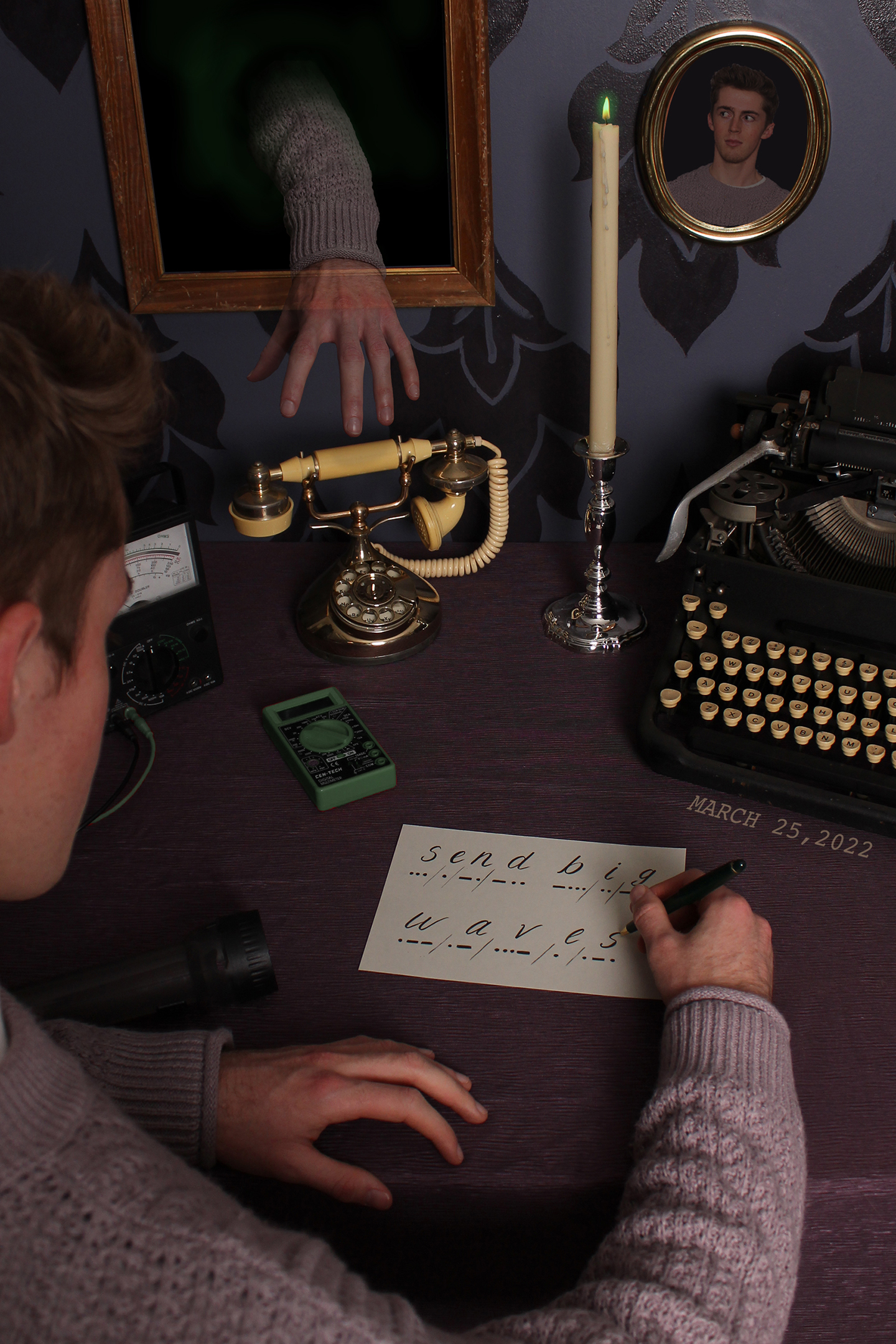 Extras
In addition, we were able to take several photographs of just the props and set, as additional deliverables for future project development.
©Rachel Smith 2022
Like what you see? Lemme know!
rachelasmith503@gmail.com