LIFEWTR x PSU Campaign
Students from Penn State Graphic Design GD304: Practical Communications, in collaboration with PepsiCo Design and Innovation, LIFEWTR Brand and Design team and North Division Marketing, created a series of key visuals to accompany a brand campaign promoting a selected series 11 bottle made specifically for the Penn State University Park campus.

©2022 LIFEWTR and the LIFEWTR Logo are registered trademarks.


Discipline
Campaign Branding, Event Planning, Time and Sequence, Wayfinding


Deliverables
Key visuals, Social Media, POS, OOH, Interactive Event
What is it?
Taking place over a 15-week semester, the objective of this student project was to create a localized campaign targeting college students on Pennsylvania State University campus. The bottle "Give U Life" by Yung Baby Tate was chosen to connect to students with the tagline "Open Your Mind". This encourages students to be themselves and independent for the first time in their lives.
Key Visuals
In order to create a basis for the campaign, visuals were created with bright, vibrant colors to represent the energy and drive behind Yung Baby Tate's music. Watered down paint was dripped onto a black background to create these glowing, fluid shapes.
POS and OOH
Several physical, promotional materials were created to showcase the campaign on campus.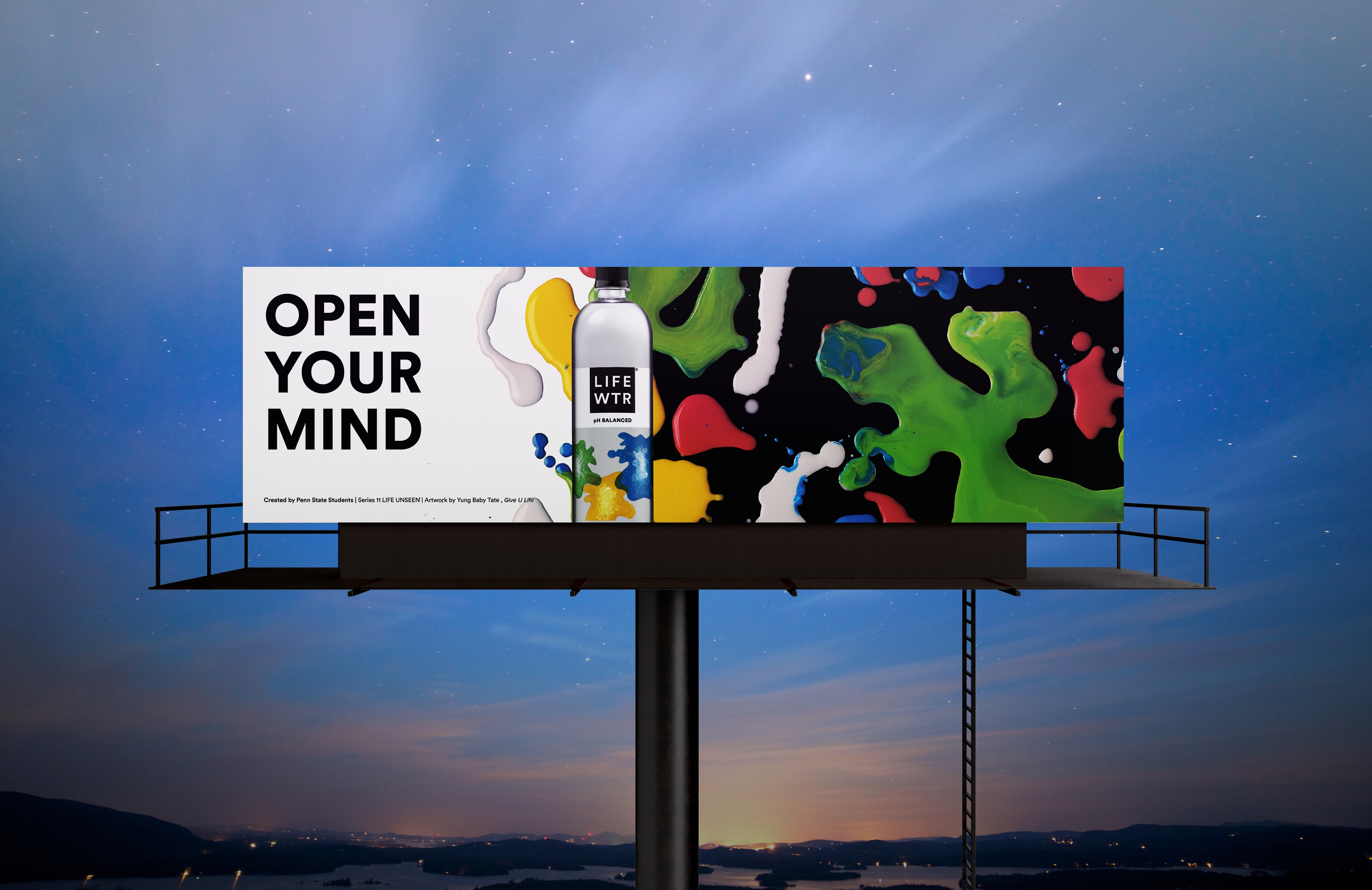 Immersive Mural Experience

To expand engagement, an event was created to gather students, families, and alumni together to celebrate the campaign and LIFEWTR. An event space would be set up on Penn State campus on the HUB lawn, where students could participate to create a mural that would be displayed at the following home game.
©Rachel Smith 2022
Like what you see? Lemme know!
rachelasmith503@gmail.com