OPI Social Campaign
a social media campaign targeted towards divorced women
Discipline
Audience and Brand Research, Photography


Collaborators
Models: Jenna Zhang, Matt Cohen
Deliverables
Brand research brief, key visual photography, Instagram posts
What is it?
The goal of this project was to create a three-post social campaign that promoted a brand, using a rich storyline and expressive imagery throughout. I chose the brand OPI, an iconic nail brand that sells nail polish, acrylics, and nail treatments.
Research
Before any decisions were made, I conducted extensive research OPI: their products, their previous campaigns, their brand image, and their main audience. I found that OPI was a high-quality, iconic brand that mainly catered to women with high incomes, below 24 years of age and above 65 years of age. With this in mind, I decided to tailor my campaign towards the missing middle age of 30- to 50-year-old women.
I aimed to focus on selling the nail polish by using the story of a woman going through a divorce and getting back to the dating scene. The posts convey confidence and sexiness using bold colors, affluence, and playful taglines. All models, sets, props, and photographs were coordinated by me.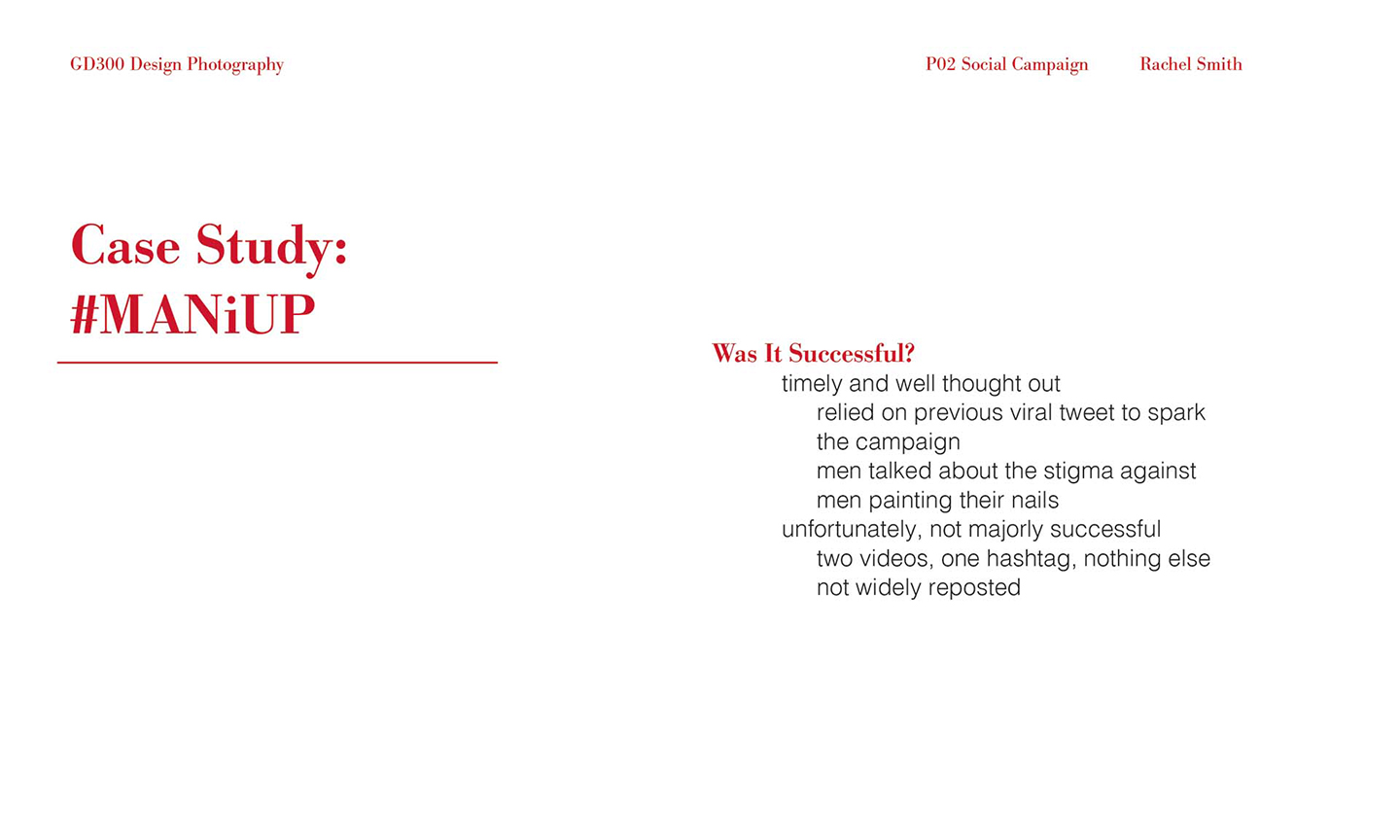 The Story

The images for each post went through several iterations to create the desired story. Specifically, the first post went through many versions (including a close-up of nail polish with a wedding ring) that just didn't quite fit the storyline. Finally, starting at the end of the marriage and creating divorce seemed to be the answer.
Set Design

I had to gather and create all the items for the photographs. This included me learning the best way to apply fake nails, how to grill a steak, how to open a bottle of wine, and how to (safely!) break several glasses.
By creating a campaign for an existing brand, I was able to practice researching brands, and create a campaign targeted towards a specific audience while telling a rich story with all three Instagram posts.
©Rachel Smith 2022
Like what you see? Lemme know!
rachelasmith503@gmail.com