Ocean's Eleven Book Cover

a cover for the book adaptation of the film Ocean's Eleven

Duration
March–April 2020
Discipline
Layout Design, Typography, Photography


Awards
AIGA Flux 2020
Honorable Mention, Publication Category

Graphis New Talent Annual 2020
Gold Award, Publication Category



What is it?
The project objective was to create a cover for the book adaptation of a film of our choice. I chose Ocean's Eleven, a comedy-heist film made in 2001.
Concept Ideation
This cover was created entirely at home, with props, photos, and lettering created by me. After considering the plot of the film, I focused on the main idea of several different people coming together to work towards a bigger idea. The film takes place on the Las Vegas strip and in a casino; mixing the setting with the theme of "contrasting items coming together", the idea of using gambling items on a poker table was born.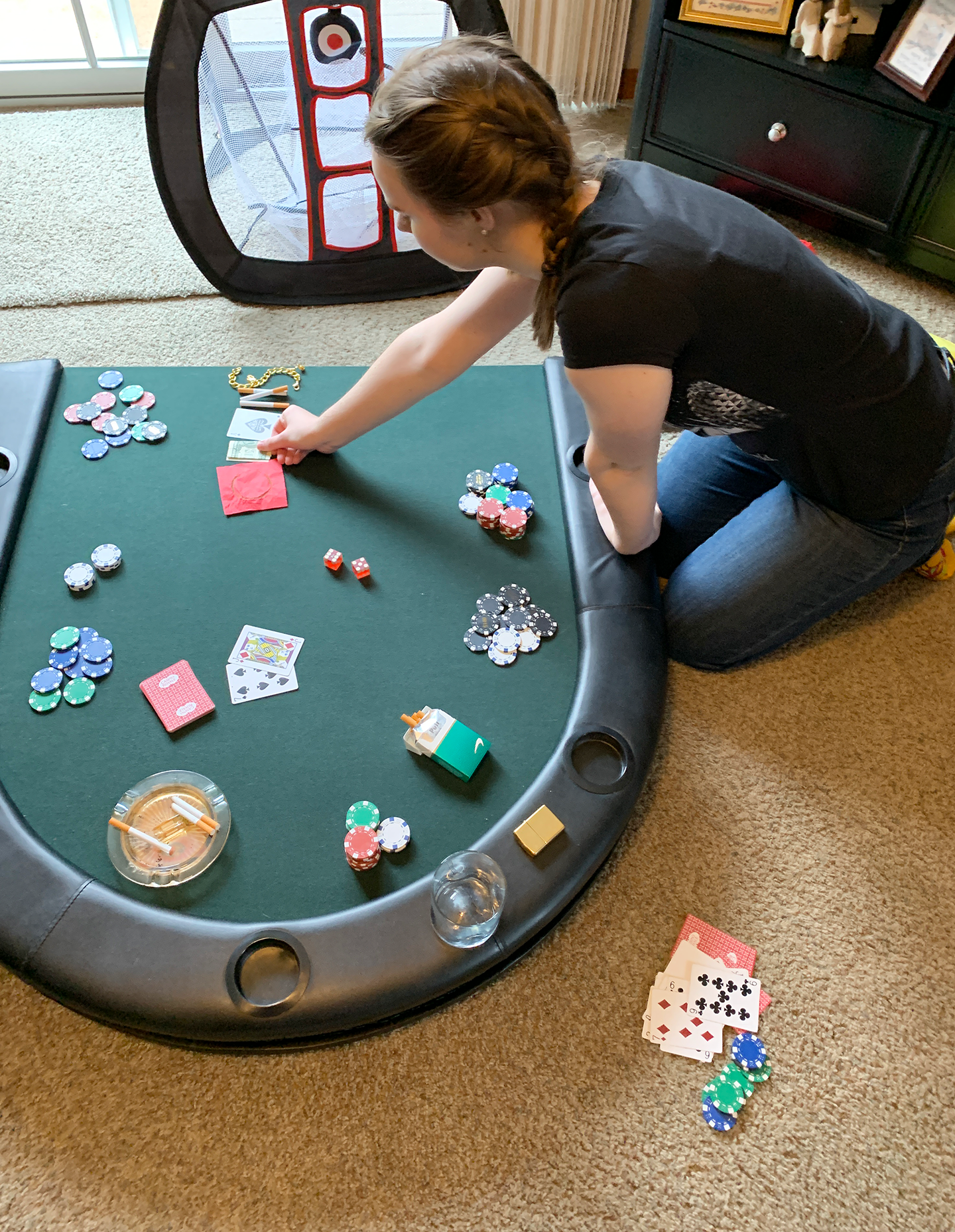 Props
Getting all the props to correctly make up the letters of the title was difficult, mainly as none of the "letters" were the same size! Many of the objects making up letters ended up as something else by the end of the process.
Challenges
Creating this project—the theme, the objects, the photography, the layout, the lettering—was a challenge on how to work with what you got. This project was conceptualized, researched, shot, edited, all within the first months of quarantine in 2020. This taught me how to create exceptional design with very little.
©Rachel Smith 2022
Like what you see? Lemme know!
rachelasmith503@gmail.com