The Raw Edge

an augmented-reality app focused on sustainability in fashion

Discipline
UX/UI, Illustration

What is it?
During my internship, I created a personal design project in a discipline I wanted to learn more about. I created an augmented-reality app aimed to educate 16–35 year olds about the waste issues in fast fashion and encourage sustainability within the fashion industry.
Concept Ideation
The purpose was to educate the audience with the interesting visual information AR provides, while also promoting a fun and light experience. This meant avoiding guilt-tripping users for participating in fast fashion by using gamified methods and a friendly, bubbly tone.
Wireframes
Creating user flows and lo-fi wireframes of the app helped to focus the AR and gamification aspects of the game.
Research
Finding statistics and issues within the fast fashion industry was also a vital part of this project. Researching how to make the app fun and light was also important, which led to understanding how to gamify the app and make the AR appealing and also functional.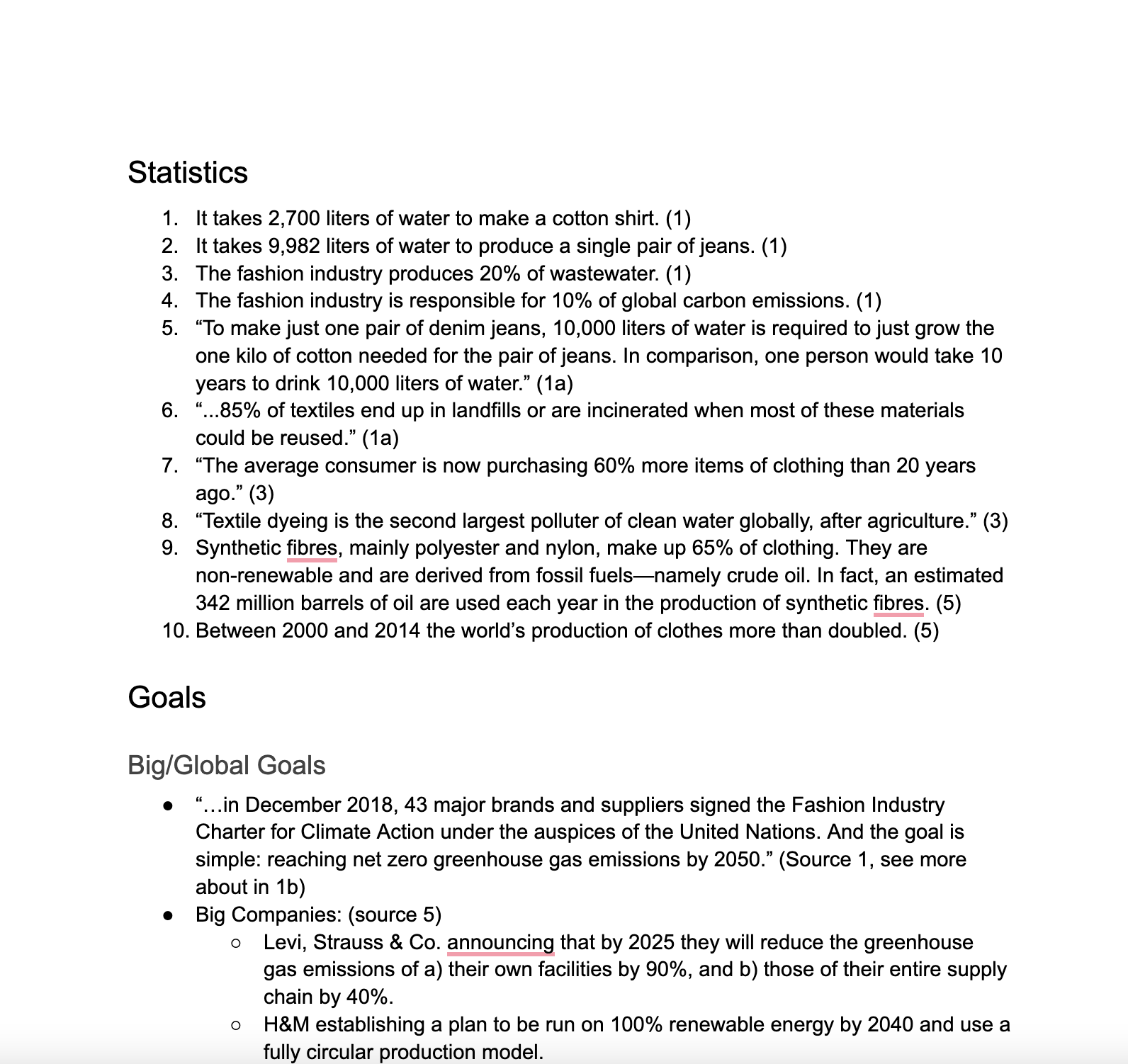 Illustrations
The key to the light-hearted branding was creating fun, hand-drawn illustrations to pair with the friendly tone of the app's copy.
©Rachel Smith 2022
Like what you see? Lemme know!
rachelasmith503@gmail.com